5-Minute Mango Lime Sorbet
This mango lime sorbet is super refreshing and delicious and easy to whip up in 5 minutes using a food processor or blender.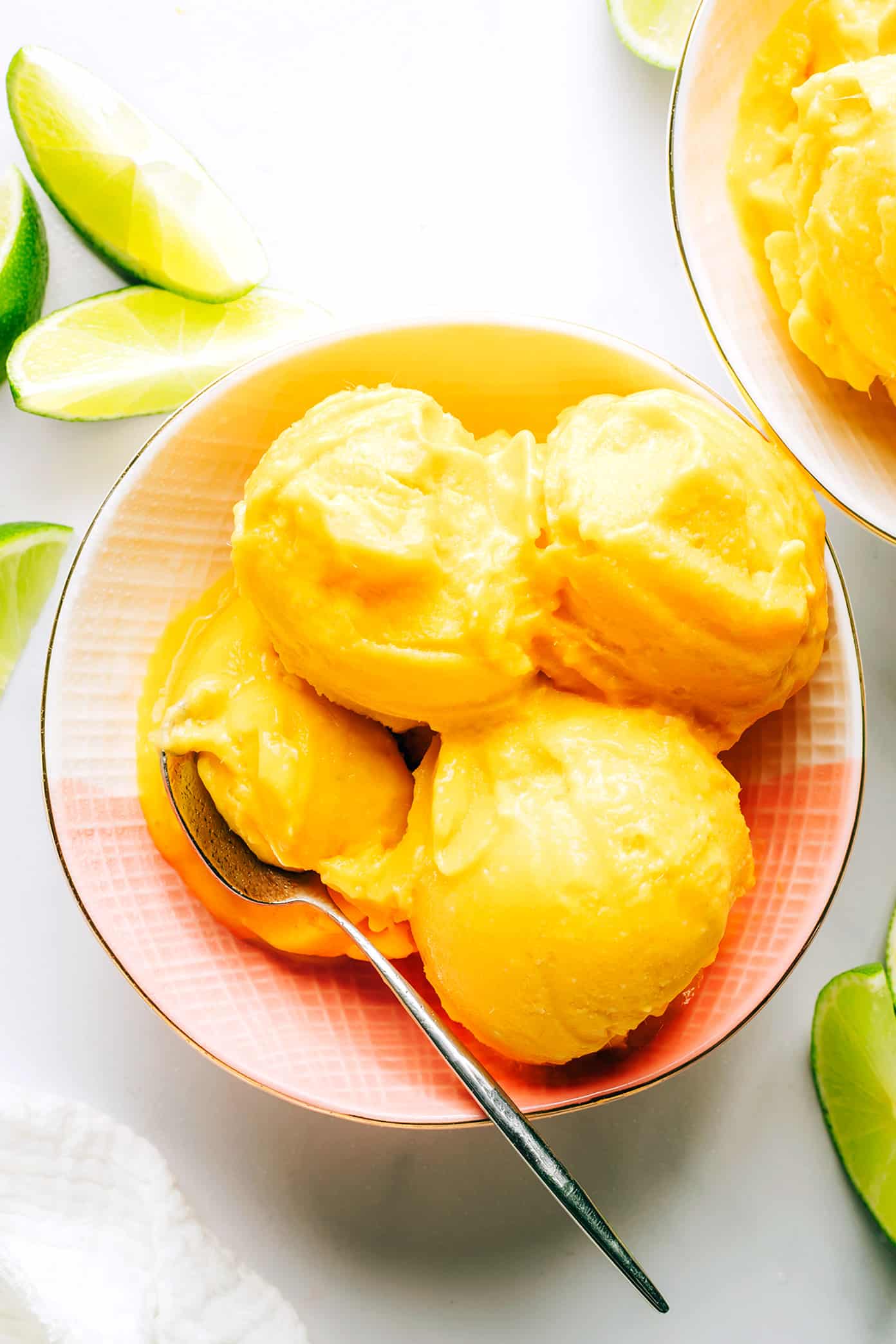 Summer's just around the corner, so I say we blend up a quick batch of this mango lime sorbet! ♡
It's one of my favorite back-pocket dessert recipes this time of year because it's easy to whip up in just 5 minutes from start to finish. And all you need to make it are 4 simple ingredients — frozen fruit (mango, in this case), fresh lime (we'll use both the juice and zest), coconut milk (or your preferred type of milk or water), and fresh ginger (or ground ginger, in a pinch). Everything purées together magically in a high-speed food processor or blender to create a perfectly silky smooth sorbet. And while you're welcome to pop a batch in the freezer to save for later, the brilliance of these food processor or blender sorbets is that they are ready to serve immediately if you'd like. Dessert craving = solved!
As you can see, this mango sorbet recipe is already naturally gluten-free and vegan as-is. But I've also included some fun ideas for how to customize it below with different fruits and add-ins, so please feel free to have fun with the recipe and make it your own!
It's seriously the perfect dessert for last-minute summer entertaining or anytime you find yourself craving a sweet treat. So grab a bag of frozen mango, and let's make some sorbet!